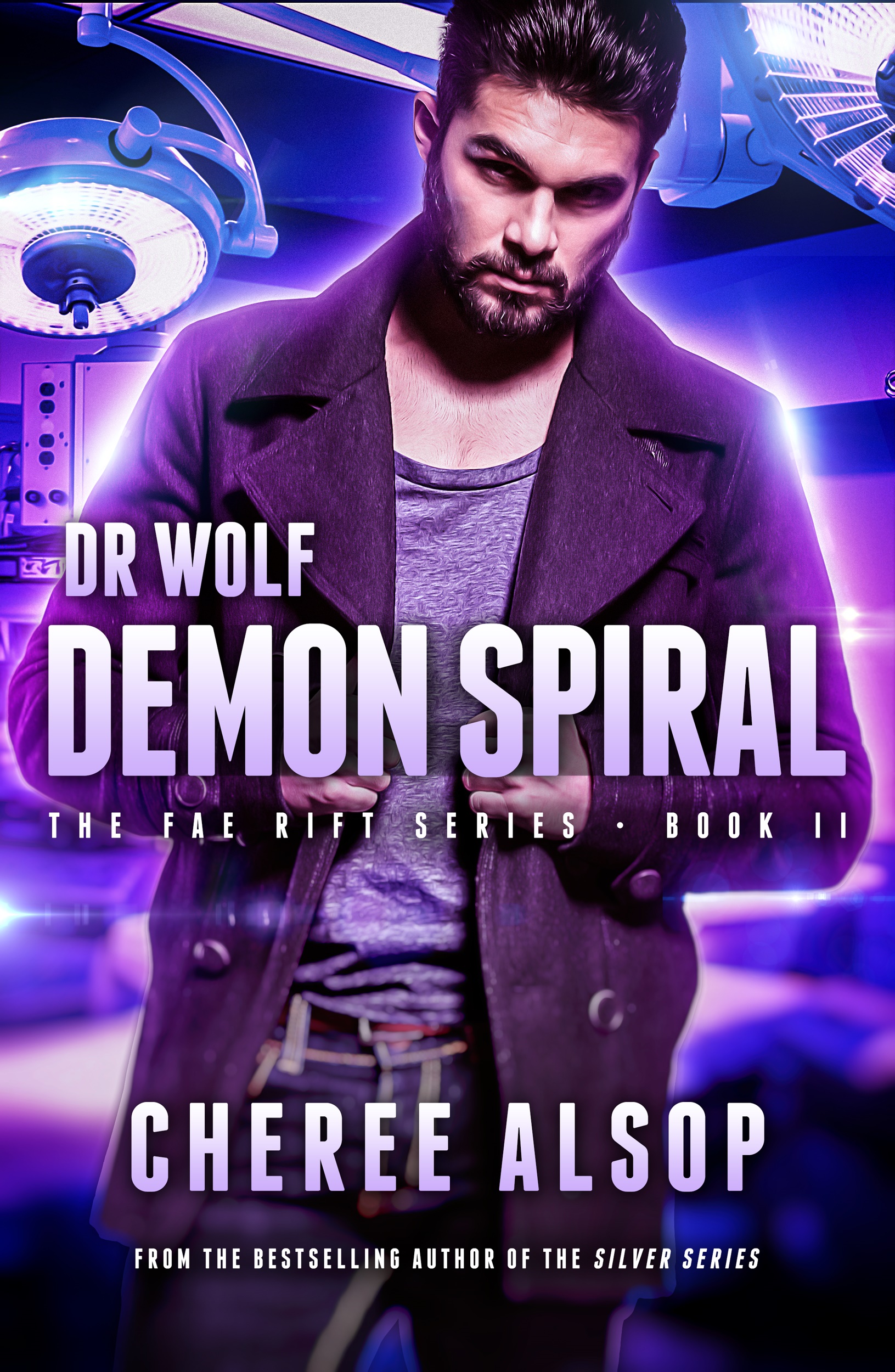 Book 2- Demon Spiral:
When the head doctor's daughter is bitten by a goblin, Dr. Wolf is forced to the edge of his limits to save her life. Other victims show up, turning the chance attack into one calculated to send a message. With the safety of the human race hanging in the balance, Dr. Wolf has to find out how an Archdemon made it to Edge City. The answer could mean life or death for the young woman whose blue eyes and warm smile have stolen his heart.
Book excerpt for blog (if you want to use it):
A slight sound caught Aleric's ear. He hesitated near a room on the left. The door was shut. He reached for the doorknob and turned it slowly. The door swung inward with a slight creak.
"Come out, come out," Aleric said. His heart thundered in his chest. He took a step inside the dark room, then another. There were no windows or emergency lighting; only the rectangle of dim light from the doorway spilled inside to illuminate the shadows along the wall.
It appeared to be an equipment room of some sort. Stacks of chairs, a few tables, and short, moveable walls had been placed randomly inside. Aleric squinted, wishing he was in wolf form so he could see better. If he phased, the Dark fae beast would be far stronger than him and he wouldn't have the ability to use the cord or anything else against it. He might be faster, but given the creature's reaction to him earlier, he wasn't sure if he could get the gargoyle to chase him.
Aleric was nearly to the back wall when his eyes made out the form hunched in the far corner. It had curved edges where everything else in the storage room was straight and severe. His ears picked up the faintest breath shuddering from huge lungs. The deep bellows sound of the gargoyle's heart caught Aleric's ears. He pretended not to notice it, turning just enough so that his course led him past the creature instead of straight to it.
Feigning nonchalance, Aleric stooped and picked up a thick book. He flipped it open as he walked past the creature.
"Interesting. Mmmhmmm. Very interesting." He flipped through the pages. He was nearly past the gargoyle when he slammed the book shut and threw it at the creature's face. The book hit it right on the snout. The gargoyle reared back in surprise.
"Gotcha," Aleric told the huge creature.
AS PROMISED:
Leave a comment and send me your email for a chance to win book ONE and TWO of the
Dr. Wolf, the Fae Rift Series